Phineas and Ferb: The Next Generation (or simply by fans Phineas and Ferb) is an Upcoming live-action series that is a sequel to the original Phineas and Ferb animated series' (Though some people consider it a spin-off).
The series mainly deals with Phineas and Ferb going on Vacation to places "around the globe".
Unlike Phineas and Ferb, the episodes are a half-hour long. Also, the series is in live-action rather than in the original series animation.
Produdtion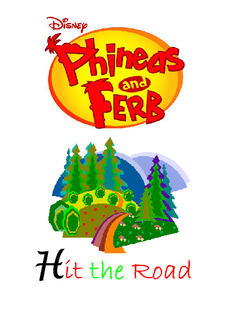 Former Wikipedian Phin68 thought of a series named Phineas and Ferb Hit the Road. But later it was changed to Phineas and Ferb: The Next Generation.
The series' main plot is that Phineas, Ferb, Candace, Stacy, Isabella, and there perents travel places around the world such as West Virginia, Hawaii, and other places as such.
Unlike Phineas and Ferb, very few episodes feature songs.
Ad blocker interference detected!
Wikia is a free-to-use site that makes money from advertising. We have a modified experience for viewers using ad blockers

Wikia is not accessible if you've made further modifications. Remove the custom ad blocker rule(s) and the page will load as expected.