Profile
Lana Fletcher is the long-lost sister of Ferb Fletcher. She is 9 years old, only 1 year younger than Ferb. She has golden hair and gray eyes. She wears a pink top, maroon shorts, and pink and white tennis shoes. She bears no resemblance to her brother or her father. She looks fairly similar to her mother. Born and raised in England, Lana has never met her brother and he has never met her. But soon, Lana comes to America to finally meet her older brother. They instantly form a brother-sister relationship, but Lana's having trouble getting used to her stepbrother, stepsister, and stepmother. In the future when she's in her 20's, she has the same personality, but she's a little more girly since she wears skirts and high heels. Her hair on the top of her head is similar to Ferb's hair style.
Character Traits
Lana has a personality similar to Ferb's. She loves building and isn't afraid to get dirty in motor oil or grease. She is also very quiet, but intelligent. One may think she's girlie, but she is more of a tomboy.
Personality
Tomboy, intelligent, hard-working, quiet, social to those close to her, observant, focused, and courageous.
Relationships
Ferb- Lana and Ferb have a strong brother-sister relationship. They would do anything to help the other.He also has a female counterpart named Florence (or Fern in Canda,UK,and some other countries) who has a lost brother named Quinten
Phineas- Even though Lana accepts having a stepbrother, she's not sure how to act in front of Phineas. What she doesn't know is that Phineas might be jealous of Ferb being with Lana all the time.
Candace- They have never talked to each other except once, but that was just to introduce themselves. Lana isn't bothered by Candace as much as she is by Phineas.
Isabella- Both girls seem to have a normal girl relationship. Lana even puts up with Isabella going on about Phineas, because she has never had someone to talk to about girl stuff like Isabella.
Emily Kinney- Lana and Emily are like sisters. They have many things in common. They even became in-laws someday when Ferb and Emily get married.
Quinten Thonnings- She is her male counterpart and Florence Verlean's lost brother. It is mentioned unknown when they'll meet each other. Unlike both her and his sister, he is the one of the only characters in the series from England or Australia that doesn't have an accent.
Lana's first appearence was in "Brother, Meet Sister" where she comes to America to see her family. But her mother wants her and Ferb to come back to England for a few months. (More info coming soon!)
Gallery
This Gallery can be added to with
Kittyfire
's permission.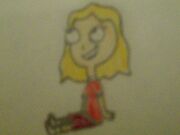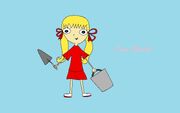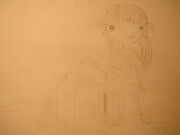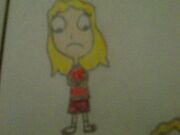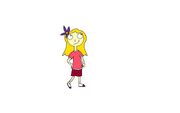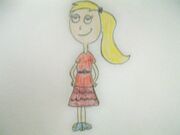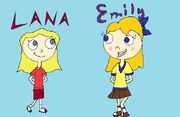 Ad blocker interference detected!
Wikia is a free-to-use site that makes money from advertising. We have a modified experience for viewers using ad blockers

Wikia is not accessible if you've made further modifications. Remove the custom ad blocker rule(s) and the page will load as expected.