We're waiting on some parts!
This article is under construction. It may cut off at one point.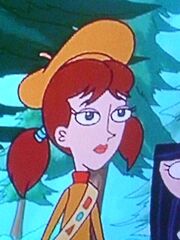 Josette and Colette are French Fireside Girls from Troop 21212. They visit Isabella's troop in Buford Confidential and are sisters; Josette is oldest, Colette is youngest.
Ad blocker interference detected!
Wikia is a free-to-use site that makes money from advertising. We have a modified experience for viewers using ad blockers

Wikia is not accessible if you've made further modifications. Remove the custom ad blocker rule(s) and the page will load as expected.