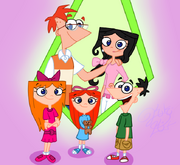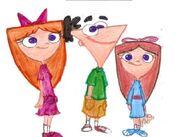 Isabella Flynn
[[File:|200px]]
Gender:
Female
Age:
30
Born:
90s
Friends and Family
Godparents:
{{{godparents}}}
Behind the Scenes
First Appearance:
 
Phineas and Ferb: Forever Summer
Isabella Flynn
is
Isabella Garcia-Shapiro
in the future where she is married to Phineas. She still looks the same as when she was younger, just taller and prettier. She has three children named phineas and ferb "Cadane Flynn. Isabella is a very loving and caring mother, even if she IS a little strict from time to time. She looks just like her mother, only more slender and wears her hair down.
Ad blocker interference detected!
Wikia is a free-to-use site that makes money from advertising. We have a modified experience for viewers using ad blockers

Wikia is not accessible if you've made further modifications. Remove the custom ad blocker rule(s) and the page will load as expected.